Healthy Living and Vegetarian Lifestyle
Enjoy the benefits of a plant-based, vegetarian, or vegan diet to improve your physical, mental, and spiritual health and wellness.
Science of Spirituality invites you to:
attend vegetarian cooking classes
participate in workshops and seminars on healthy living
learn new vegetarian recipes and meal planning
Science of Spirituality is a major co-sponsor of the annual Veggie Fest, the largest vegetarian festival in North America. This event provides many opportunities to experience the benefits of the plant-based diet.
Veggie Fest offers:
featured speakers that include leading doctors and nutritionists
cooking demonstrations by famous chefs and authors
an international vegetarian food court
the latest vegetarian and health products
live musical entertainment with well-known bands
family-fun activities
Recipe of the Month
Scrambled Tofu
A fast and reliable standby that makes an appealing high-protein meal. Scrambled tofu has a similar texture to scrambled eggs, is just as versatile, and is infinitely customizable. With five ingredients and four simple steps, you can have a tofu scramble even on the busiest weekdays.
Ingredients:
2 tablespoons butter or olive oil
½ teaspoon turmeric
2 tablespoons minced fresh onion or ¾ teaspoon onion powder
12 ounces firm tofu, coarsely crumbled and drained
Salt and black pepper to taste
Optionals:
¼ cup sliced fresh mushrooms
¼ cup diced red or green bell pepper
¼ cup sliced vegetarian sausage or vegetarian hot dog
2 tablespoons cream cheese
¼ cup shredded Cheddar cheese
For full recipe, click here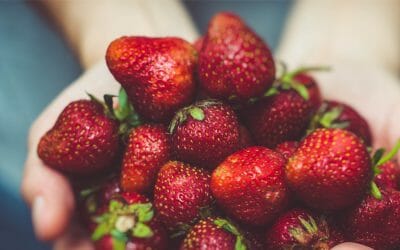 Each of us has the power to create a healthier way of life. The choices we make today impact our physical, mental, and spiritual health tomorrow. We are laying the groundwork for our health in the future, whether months or years from now.
For those concerned with improving your health, vegetarianism is now being promoted by many medical doctors who claim that this diet provides optimum nutrition and guards against many diseases caused by non-vegetarian foods. When considering the vegetarian diet, most people focus on the health benefits.
Preventative health through vegetarianism and meditation is a popular keynote topic of Veggie Fest, in Lisle/Naperville, Illinois, drawing about 40,000 people locally and internationally. Medical doctors, nutritionists, and mental health practitioners give informative and motivational speeches highlighting research showing how a vegetarian diet and meditation improves physical, mental, and emotional wellness.