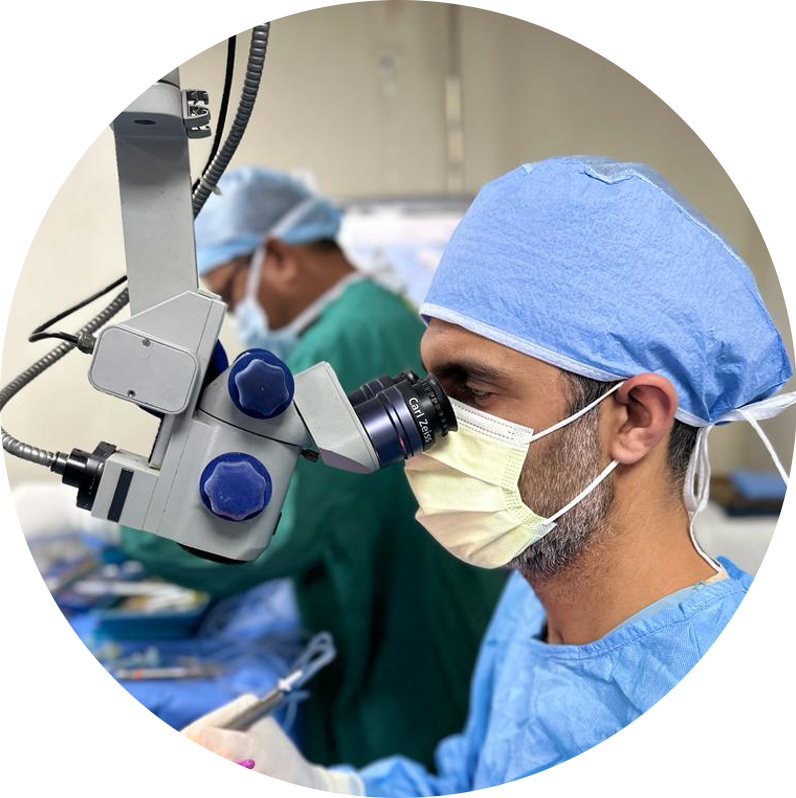 Science of Spirituality and SKRM
Free Eye Checkup and Cataract Surgery Camp
Twice a year, Science of Spirituality/SKRM hosts a Free Eye Checkup and Cataract Surgery Camp in Delhi, India, to move the needle on preventable blindness.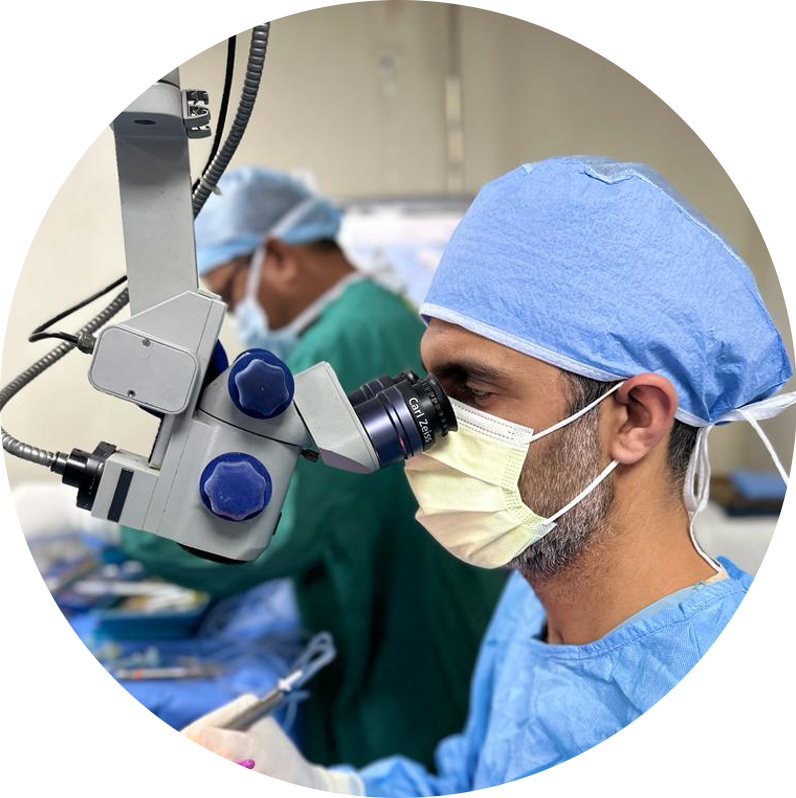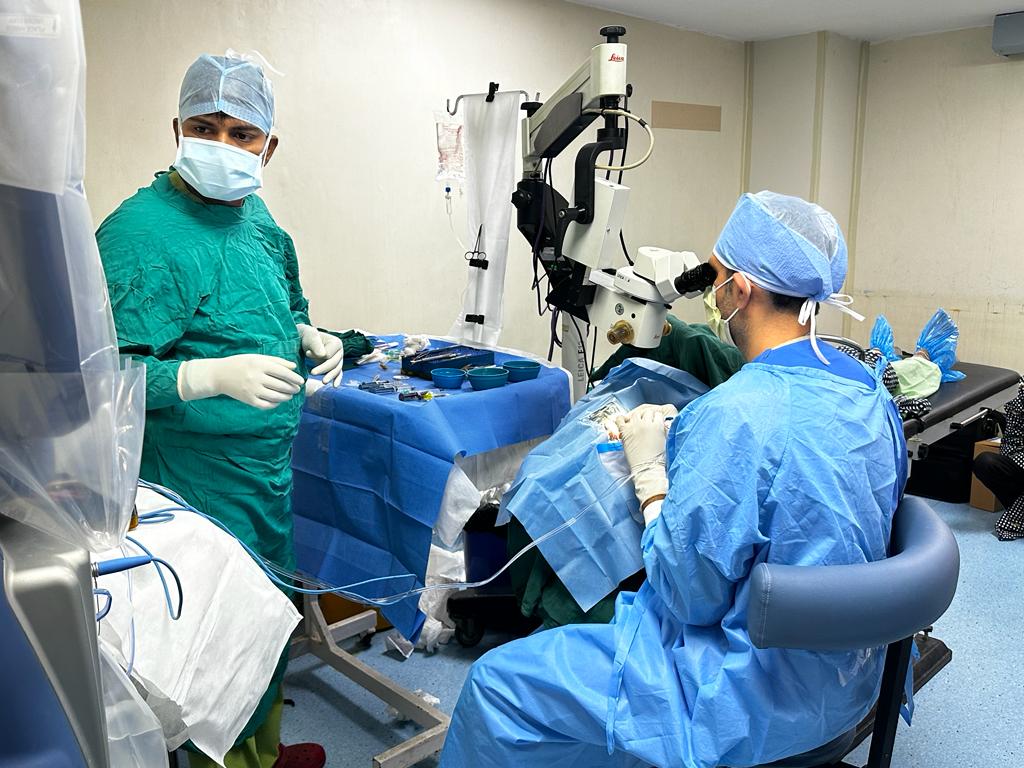 The eye camp is held under the leadership and guidance of spiritual Master Sant Rajinder Singh Ji Maharaj, spiritual head of Science of Spirituality, and Sawan Kirpal Ruhani Mission.
The free camp is made possible through the generous donation of facilities, equipment, state-of-the-art lenses, supplies, time, and talent by multiple hospitals, corporations, and individuals in India and the US. Surgeons from the US, members of the Science of Spirituality, travel to India to perform the surgeries.
During the first two days of the week-long camp, thousands of individuals from underserved communities are screened by SOS volunteers on the grounds of Kirpal Bagh in Delhi, India. Patients who meet eligibility criteria are scheduled for cataract-removal surgery at I-CARE Hospital in Noida. SKRM provides housing and meals for all patients and their families as they await surgery.
Patients return to Kirpal Bagh within a week for their post-operative follow-up, provided by a local team of volunteer doctors.
Selfless Service
The eye camp exemplifies the spirit of selfless service that Sant Rajinder Singh Ji teaches. Service is a key tenet of the spiritual path. When rendered with an open heart, free of expectation, it enriches the lives of both the giver and the recipient.
The 37th eye camp, held in September 2023, brought the gift of sight to 830 patients.
The 38th eye camp is scheduled for February 4-11, 2024. Follow us on Facebook and Instagram for latest updates.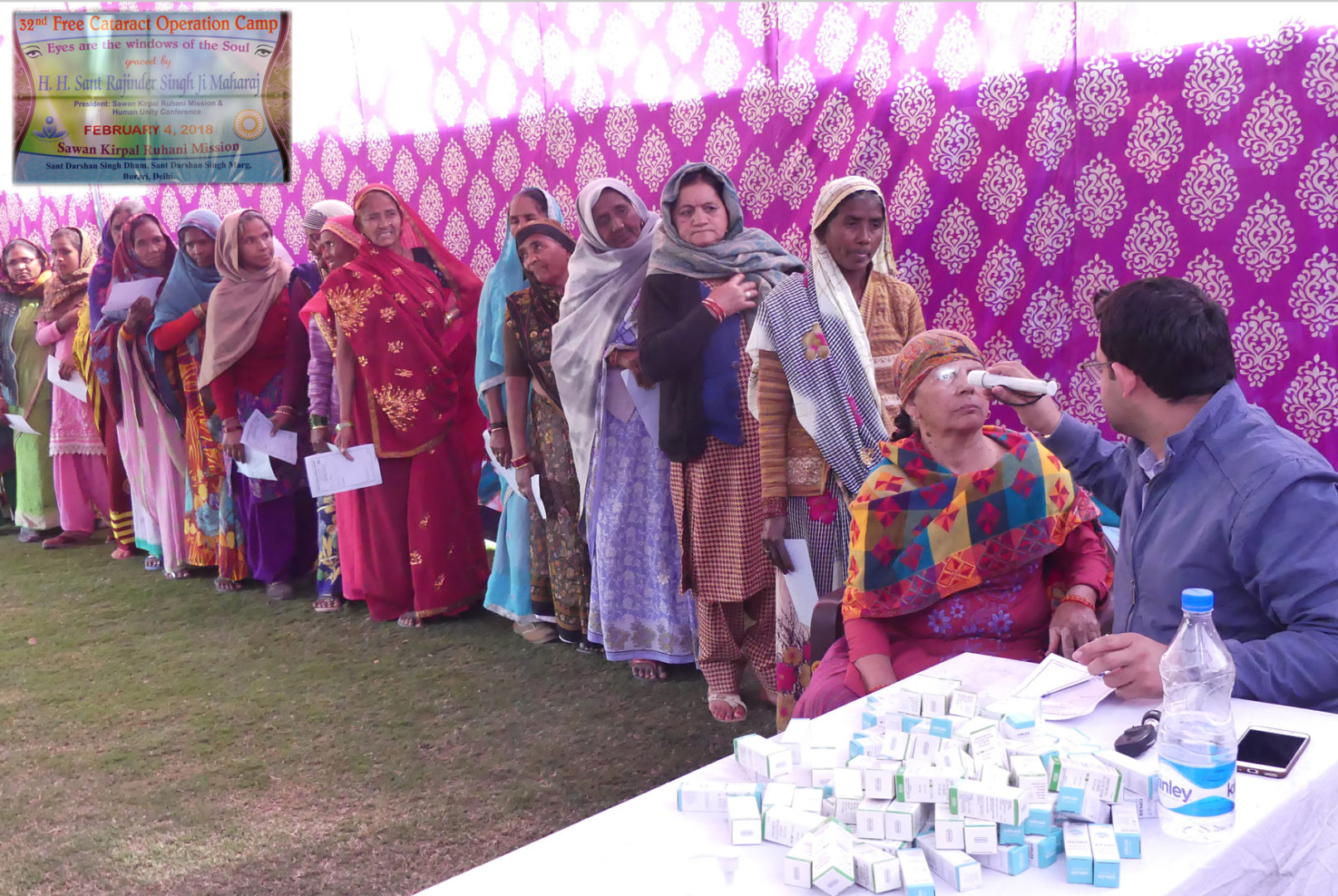 Science of Spirituality is a worldwide, spiritual organization dedicated to transforming lives, under the guidance of renowned spiritual Master Sant Rajinder Singh Ji Maharaj.
Science of Spirituality presents spirituality as a science that can be practiced by people of all backgrounds and faiths.
A short excerpt from a talk by Sant Rajinder Singh Ji Maharaj on Selfless Service.
"By serving selflessly, we expand our hearts from our own self to our family, to the community, our country, the world, and ultimately to the cosmos."
   Sant Rajinder Singh Ji Maharaj
You can contribute as well!
Your generous contributions will support the purchase of state-of-the-art equipment to continue to provide standardized care of the highest quality.