New York City Mayor Eric Adams Welcomes Sant Rajinder Singh Ji Maharaj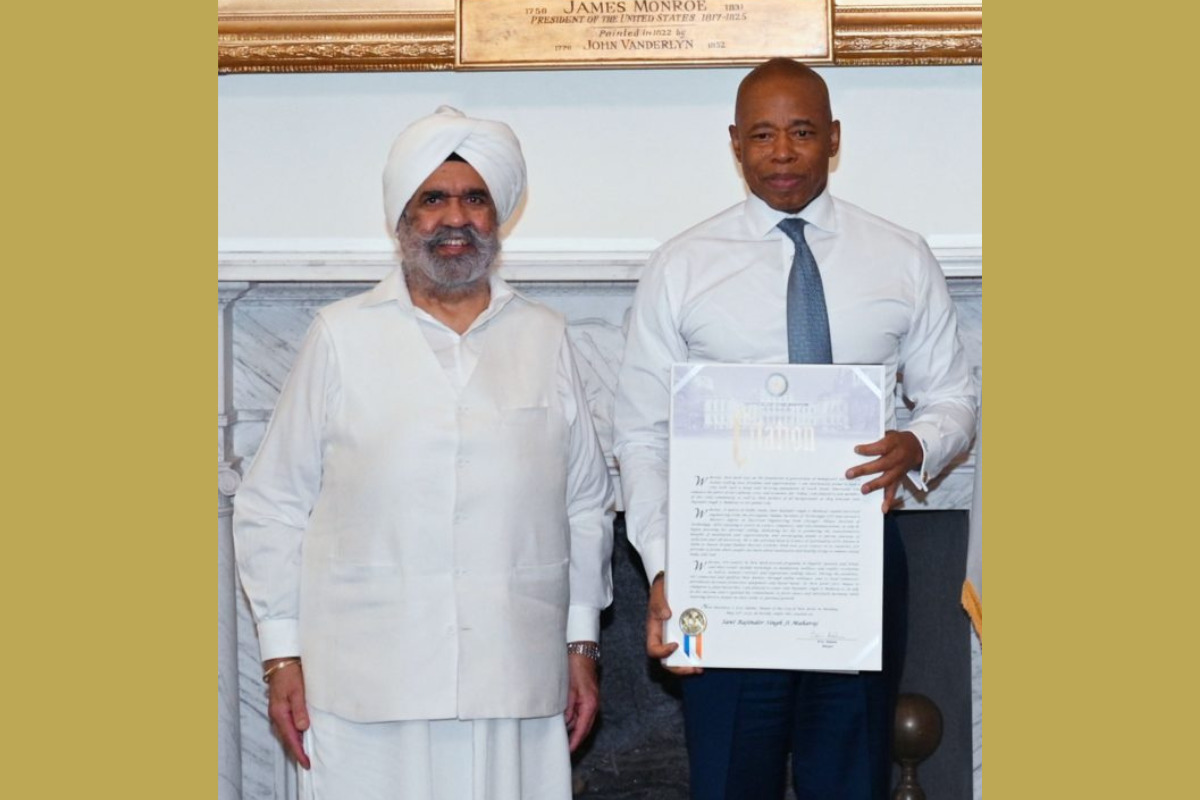 This afternoon, upon invitation, Sant Rajinder Singh Ji Maharaj, his wife Mata Rita Ji, and son Dr. Kunwarjit Singh Duggal met with New York City Mayor Eric Adams and his senior advisors at City Hall. Mayor Adams, dedicated to helping improve the lives of New York City's residents, is exploring ways to help bring peace and calm to the lives of New Yorkers, including first responders who are under great stress, such as police, firefighters, and medical practitioners. He is also seeking ways to help students improve their concentration and school performance and give them tools to lead calm, balanced lives. Additionally, the mayor is looking for ways to give back to veterans who have served their country with honor.
The spiritual Master spoke of how meditation can improve physical, mental, and emotional health, reduce stress, and bring balance, peace, and calm  into our lives. While these benefits help us navigate life's everyday challenges, an added value is that they allow us to tap into an inner wealth of spiritual treasures. Once we tap into this inner power, we become peaceful and spread peace to all we meet. "Peace begins with you and me and this, in turn, will spread to our families, communities, and the world," he said. 
Mayor Adams suggested that the city and the Science of Spirituality work together to explore projects related to meditation that could be implemented in the city. He presented Sant Rajinder Singh Ji with a Citation from the Office of the Mayor of the City of New York, welcoming him to the city and recognizing his work toward fostering inner and outer peace through meditation.  
CITATION: "As New York's first Mayor to champion a plant-based diet, I am pleased to count Sant Rajinder Singh Ji Maharaj in this mission, and I applaud his commitment to fostering peace and interfaith harmony while inspiring diverse people on the paths to spiritual growth."
Sant Rajinder Singh Ji, in turn, presented the mayor with a signed copy and special inscription of his newest book Detox the Mind containing tips, meditations, and exercises to reduce daily stress and find joy within, along with Meditation as Medication for the Soul, with research by experts and medical practitioners on how meditation improves physical, mental, and spiritual well-being.