Remembering Sant Darshan Singh Ji Maharaj (1921-1989)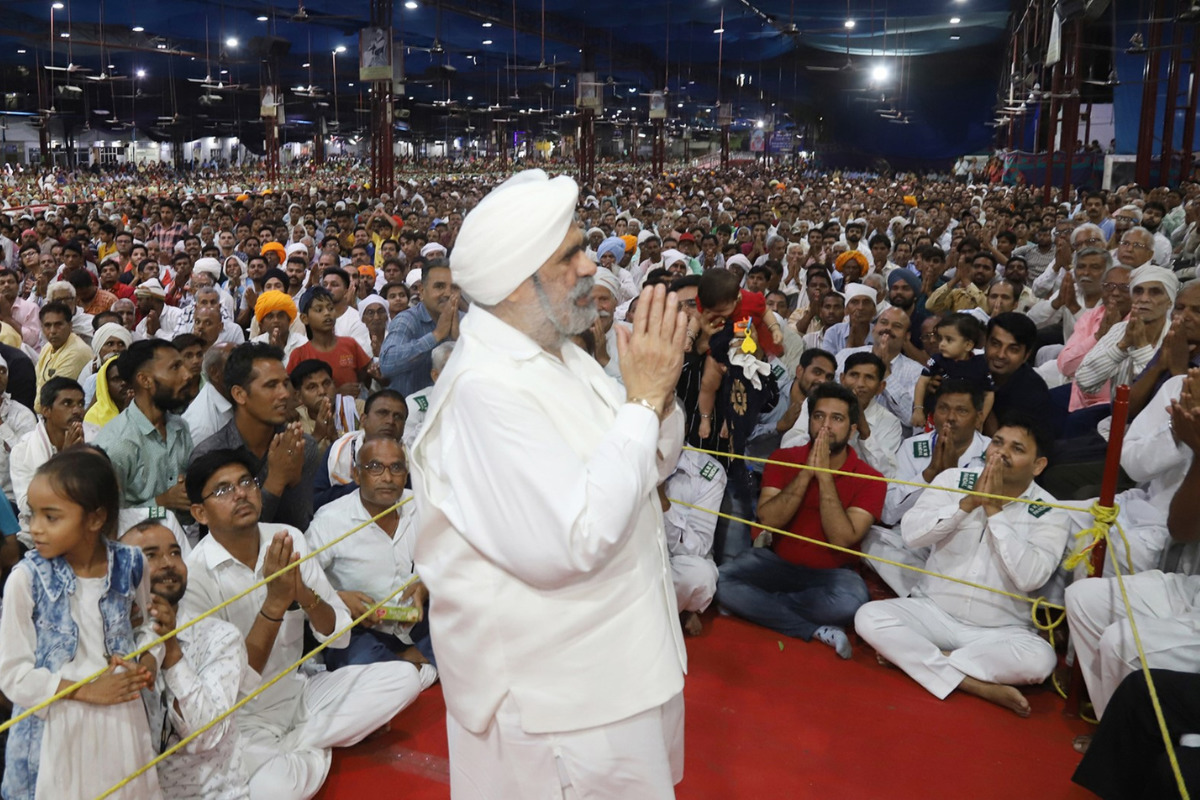 Thirty-four years ago today, Sant Darshan Singh Ji Maharaj left the physical world. This evening, tens of thousands gathered at Kirpal Bagh in Delhi to remember the spiritual Master. A world-renowned poet-saint, he brought the message of spirituality to countless souls worldwide.
Sant Darshan Singh Ji embodied the principle of love. Spreading the message of hope and optimism, he demonstrated that spirituality is not about negating life but instead about leading a balanced life in which we fulfill our obligations to the world while achieving life's supreme goal. His boundless love touched those who were fortunate enough to meet him. He was the veritable "sleeve for the tears of humanity," as Sant Rajinder Singh Ji described him on many occasions.
In Sant Darshan Singh Ji's memory, more than one hundred watering stations were set up along roads in Delhi and many more throughout India. Hundreds of volunteers distributed complimentary, chilled rose-milk sherbet to passersby.
The remembrance program began with Sant Rajinder Singh Ji's wife, Mata Rita Ji, beautifully rendering a hymn from the scriptures. In a touching tribute, Sant Rajinder Singh Ji described how Sant Darshan Singh Ji had the gift of divine love in him, which he shared with the thousands upon thousands who came to him from all walks of life. He dedicated his life to helping souls worldwide, and his poetic verses will remain a treasure-house of spirituality.