Embrace Our Unity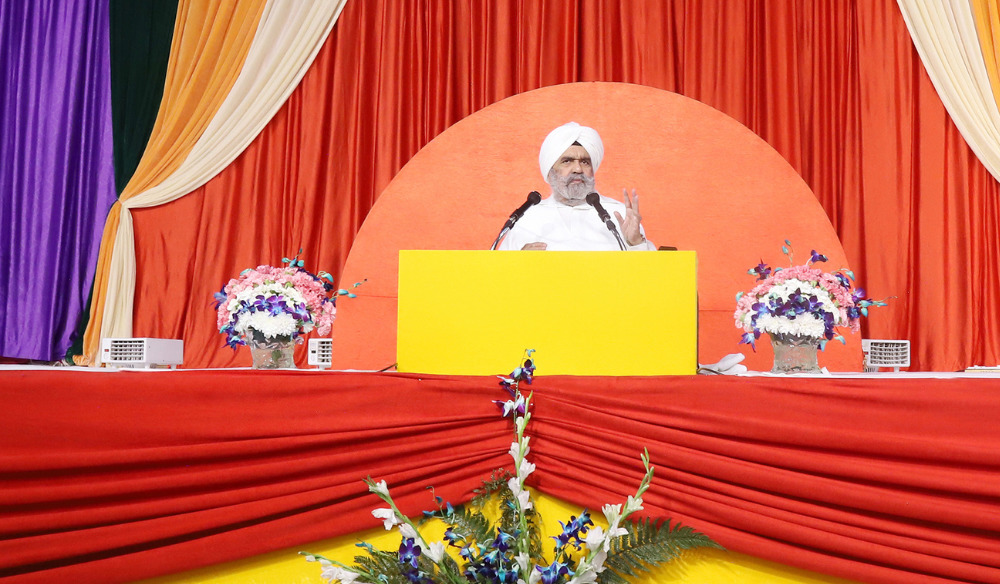 In his web broadcast today, Sant Rajinder Singh Ji Maharaj discoursed on the teachings of Guru Nanak Dev Ji Maharaj (1469-1539). Traveling extensively throughout Asia and the Middle East, Guru Nanak Dev Ji emphasized the unity of God's creation, urging everyone to rise above outer differences and embrace humanity's oneness. He taught that we are all one, irrespective of external circumstances.
We can experience this truth through meditation. The path Godward is not one of renunciation but one in which we should take steady steps toward our spiritual goals while fulfilling our worldly obligations. We must earn our livelihood honestly and should help each other on the way back to the Creator. Guru Nanak reminded us that we are not far from God; God is with us and within us. All we need to do is withdraw our attention from the outside world and focus it within if we wish to experience the Lord.
Sant Rajinder Singh Ji said further of Guru Nanak's teachings that no lasting happiness exists in the outer world. We are always afflicted with ailments, whether they be physical, mental, emotional, or financial. Any moments of joy that come our way are fleeting. To be eternally happy, we need to connect with God, the Source of all joy and bliss. He reiterated that we can connect with God through meditation.