Kindle the Eternal Lamp Within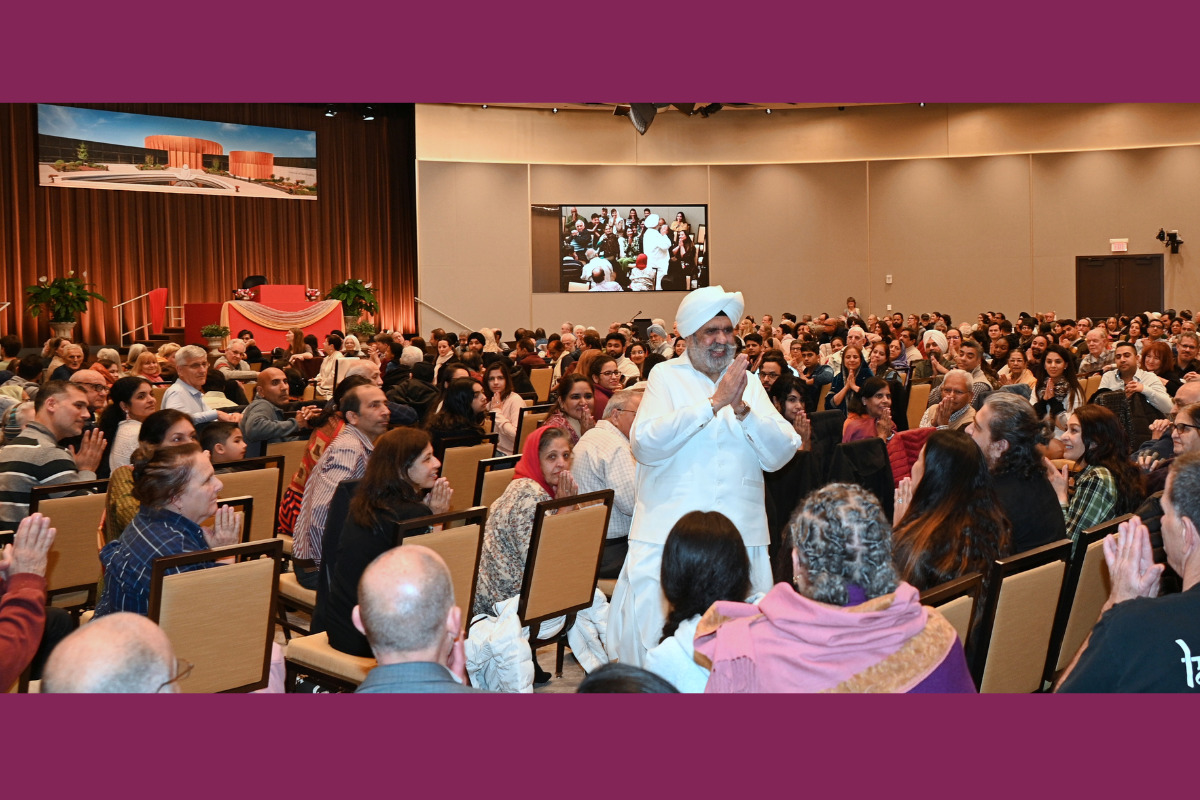 Speaking at the Science of Spirituality International Meditation Center in Lisle, Illinois, Sant Rajinder Singh Ji Maharaj focused his Sunday discourse on the spiritual significance of Diwali. This festival of lights is based on a Hindu epic and celebrates the beginning of winter and a new year. It is a time for reflection on the year gone by and the year to come, a time to pause and ponder whether we are focusing our efforts in the right arena.
The spiritual Master remarked on the temporary nature of the outer lights enjoyed during Diwali, sharing a verse by the poet-saint Sant Darshan Singh Ji Maharaj: "The Diwali lamps shine bright, but they shall soon die out; O kindle the lamp within whose flame illumines forever." The deeper significance of this festival of lights, he said, is that it helps us recognize the need to go beyond the outer lights and seek the Light within.
Connecting with the Light dispels the darkness of life, bathing us in God's lasting love, which brings us the peace, joy, and happiness we seek. The darkness of life relates to the difficulties we experience at the physical, mental, emotional, and spiritual levels. These challenges are a part of life, he said. As our bodies age, we are bound to experience physical ailments and challenges. Our relationships are also bound to be impacted by the temporary nature of this human existence, bringing us pain and grief. We may also experience difficulties or setbacks at the mental level. These are all part and parcel of this human existence. Yet, we need to remind ourselves that our spiritual health is the most important. It is the part of our existence that will live on beyond physical death.
Our soul has forgotten itself and its connection to the Creator. God wants us to return to God and has given us the faculties to find our way back Home. What is needed, Sant Rajinder Singh Ji said, is a desire to know God. How, then, can we know God? We can experience God in the stillness of the body and mind in meditation. As we withdraw our attention from the outer world, we can connect with God's love and Light, which nourishes and strengthens our soul. If we are to dispel the darkness of life's challenges and find the lasting happiness we seek, we need to embark on an inner spiritual journey and light the eternal lamp within.