ALL NEWS
February 11, 2023
Science of Spirituality 36th Eye Camp Brings the Gift of Sight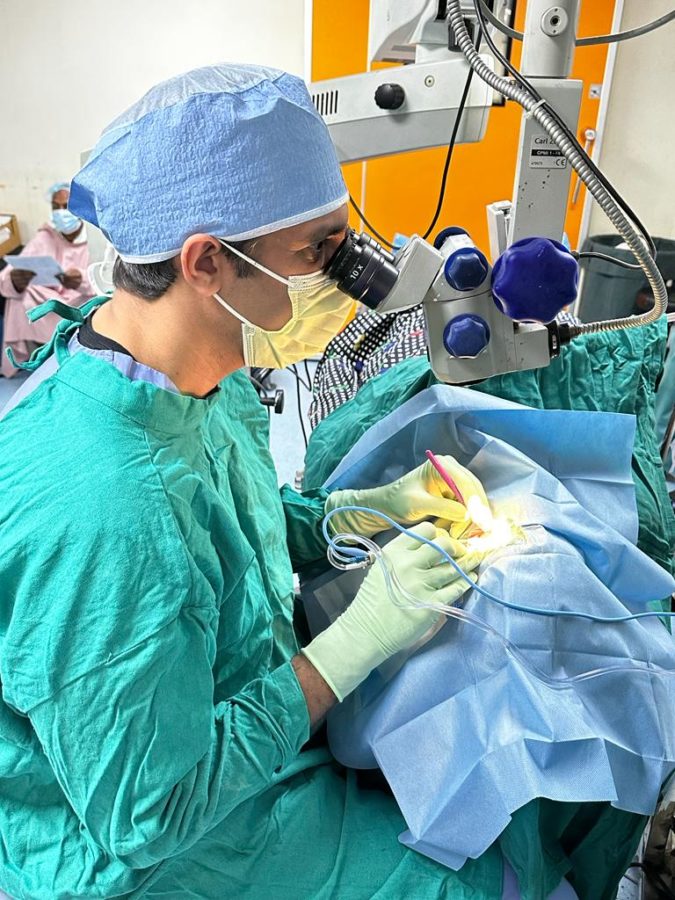 Cataracts continue to be a leading cause of bilateral blindness in India. While cataracts can be easily diagnosed and surgically removed to regain full sight, many individuals in underserved parts of the country have limited access to eye care.
On February 4th, Sawan Kirpal Ruhani Mission (SKRM) and Science of Spirituality (SOS) hosted the 36th Free Eye Checkup and Cataract Surgery Camp in Delhi, bringing the gift of sight to several hundred. This humanitarian effort was made possible by the volunteer efforts of physicians from the United States working with doctors from ICARE Eye Hospital, Noida, a leading eye hospital in India with state-of-the-art equipment and facilities.
The camp ran from February 4 -11 and helped many patients from the Delhi National Capital Region and northern parts of India.
Providing a Full Continuum of Care
Following a thorough screening at the Kirpal Bagh grounds under the supervision of skilled technicians, eligible patients were transported to ICARE Eye Hospital. There, meticulous care included complimentary surgery with high-quality lenses donated by hospitals in the USA.
In addition to medical care, patients were provided with lodging, food, eye drops, reading glasses, and other essential services.
Several patients expressed how regaining their sight brought a sense of normalcy and independence to their lives, enabling them to perform day-to-day tasks with ease; many offered heartfelt gratitude for the noble service.
Transforming the World through Selfless Service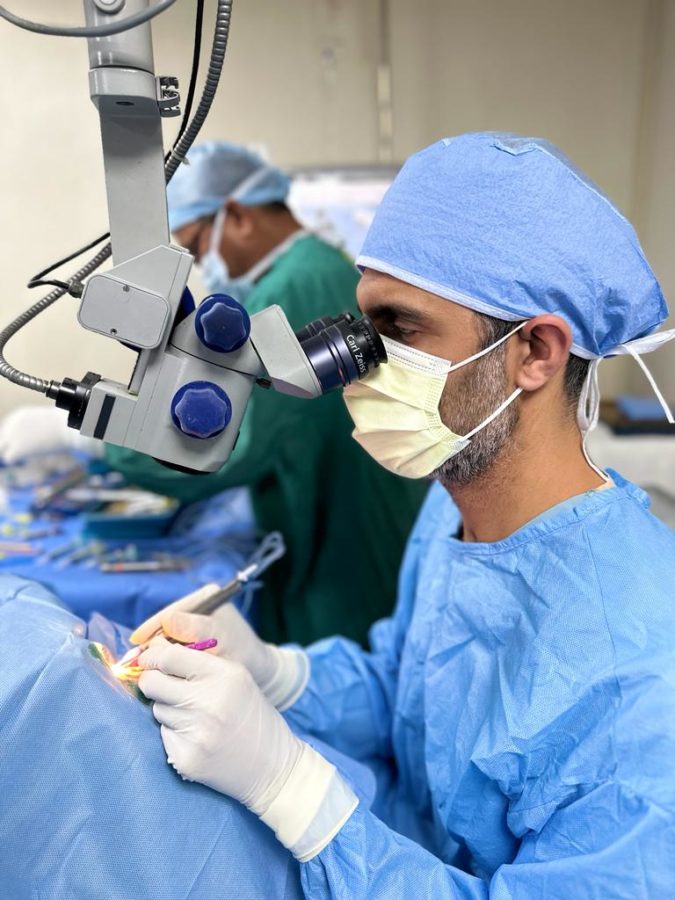 The doctors participating in this eye camp each year go to great lengths to ensure each patient receives the best care possible. Their work is inspired by one of the key tenets of spirituality – selfless service to humanity – taught by Sant Rajinder Singh Ji Maharaj, world-renowned spiritual Master and head of Science of Spirituality. Selfless service is to give of ourselves selflessly, to alleviate the burdens of another.
"It takes time to transform the world, but it takes one person to begin that transformation which eventually transforms families and neighborhoods, and this is how we can work together to benefit our fellow human beings," shared one of the volunteer physicians.
The SKRM eye camp is part of the International Human Unity Conference, the annual conference presided over by Sant Rajinder Singh Ji Maharaj. The conference convenes leaders and delegates from across the globe on a common platform to celebrate the spirit of human unity and oneness.
Contact: media@sos.org. For more information about Sant Rajinder Singh Ji Maharaj and Science of Spirituality, click on www.sos.org.